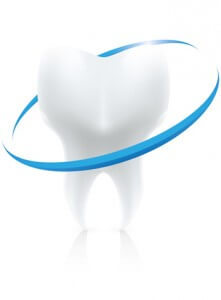 Many people pay high fees for dental care, only to later discover that out of pocket costs are unaffordable. Instead, consider Discount Dental Plans from Key Dental. It's an affordable plan that offers discounts on routine 6-month check-ups, X-Rays, adult cleanings and more. Key also provides discounts on all dental specialties, including braces, dental implants, crowns, fillings, root canals, dentures, extractions, sealants and beyond. Choose from Single, Couples or Family Discount Dental Plans. Everyone is accepted and there is no limit to visits.
Key Dental not dental insurance, but rather is a "reduced-fee-for-service" Discount Dental Plans where members pay a specified rate is for the dental services they receive. To join, a low-cost, one-time registration of $19 is required. After that it's $149 for singles, $199 for couples and $249 for families per year. For these nominal yearly fees you can save more than half off most dental services. There are monthly plans, too, which require a minimum one-year contract. Multi-year commitments are offered at a reduced price.
Unlimited Discount Dental Plans
Where other dental care options fall short, Key's Discount Dental Plans deliver, providing its members with low-cost dental care minus hidden fees, waiting periods, and forms.
From routine check-ups to oral surgery, Key offers discounts for virtually any dental procedure with an unlimited number of annual visits. Its low-cost annual membership pays for itself, so you and your family can visit the dentist without worry. Patients of any age can see a pre-screened and qualified dentist from our reliable network right away, which includes regular dentists and dental specialists. Your own dentist may even already participate in the Key Discount Dental Plan.
Key Dental Discount Dental Plans provide an inexpensive and flexible way to get top care from your regular dentist or dental specialist. Members receive substantial savings on all dental procedures, which makes it easier than ever to achieve and maintain a beautiful smile.
Whether you live in North Carolina, Virginia or another state in the U.S., you and your family deserve a lifetime of top dental health care. Choose affordable Discount Dental Plans from Key Dental today. Please contact one of our friendly customer care representatives at (800) 539-4550 or join online now!