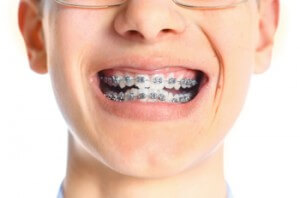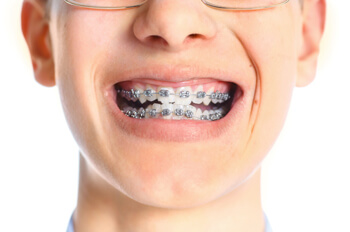 A smile must last a lifetime, and braces can help achieve the most brilliant and healthy one possible. Palate expanders or braces are often needed by children who should have important preventative corrections made before their jaws have completed growth. Once growth has stopped, pre-emptive adjustments may not be possible, so it's important to be seen by an orthodontist while they're still young.
Braces just don't improve looks and increase confidence; they also help to correct an improper bite, disproportionate jaw positioning, tooth irregularity, crooked teeth and other serious dental issues. Correcting these concerns early in life can prevent tooth loss and other unpleasant dental problems as an adult. Most parents know that while braces are sometimes a necessity, they can be quite costly as well.
Dental insurance for braces may or may not cover much for adults. If you're a grownup who needs orthodontics and don't have dental insurance for braces, rest assured that Key Dental Plan accepts all who apply. Key offers significant discounts on braces for those 19 and over without limit on the number of visits. No matter what your age, you deserve to be confident in your smile for personal, professional and health reasons.
Dental insurance for braces usually pays around $1,000 to $2,000 for those 18 or under, yet only allows for this once in a lifetime per patient. But what happens what braces are needed more than once if adult teeth grow in or shift?
It's important to get the best treatment and dental insurance for braces may not be a viable option. Even though the cost of treatment varies for those with dental care, you can expect total payments to be between $1,800 and $6,500 to correct the positioning of the teeth, depending on the length of treatment. There is an affordable answer.
The Answer: Key Discount Dental Plan
In Louisiana, Montana and any U.S. state, turn to Key Dental if dental insurance for braces isn't enough. Receive a 20% discount on all orthodontic costs, such as braces and retainers for children and adults. It's that simple.
And you can be confident when you register, because Key Discount Dental Plan is backed by the highest Better Business Bureau (BBB) rating available, scores of positive feedback from satisfied members, and a 30-day money back guarantee. Applying in Key Dental provides immediate access to a membership ID number and great savings. Members who choose this alternative to orthodontics insurance also enjoy their pick of any participating provider instead of being tied to one office location or orthodontist.
Your smile is waiting. Key Dental is not dental insurance for braces – we're different and everyone is accepted. Please apply via our registration form, or call one of our knowledgeable and friendly customer service representatives at (800) 539-4550.