It's easy to use your discount plan.
1Join
Call Member Services at (800) 539-4550 for assistance, or use the online application form to get your membership card.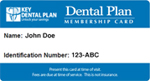 2See a Dentist
Use our dentist locator dentist search to select your provider/specialist. All of Key Dental Plan's practitioners meet highly selective credentialing standards.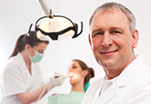 3Save
Save 20-60% on most dental procedures, including braces, cleanings, even cosmetic dentistry! See our savings chart for more details.
Any Questions? Please call our Member Services department toll-free (800) 539-4550 between 8 AM - 8 PM EST Monday-Friday and 10 AM - 3 PM on Saturday, for prompt and friendly assistance.