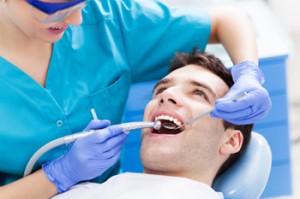 Everyone is accepted with Individual dental plans – there's no screening process! Whether you live in California, Florida, Texas or any other state, singles all over the U.S. can enjoy the flexibility and freedom of a Key Discount Dental Plan. You deserve a stunning smile for confidence in your personal and professional life. Read on for more great benefits…
The Top Five Benefits of Key Individual
Discount

Dental

Plans:
Affordable. Key's individual dental plans are not costly, but that doesn't mean they are sub-par! Enjoy top-notch care and 20%-60% savings on nearly all dental procedures. Why not put your savings towards a great vacation instead?
No Restrictions. Enjoy freedom from deductibles, and say goodbye to forms and exclusions. Everyone is accepted and there's no limit on use.
No Waiting. Skip the agony of waiting to see a dentist. With our plan you can see a qualified dental professional right away – even on the same day you apply.
See Specialists. There's no need to keep putting off braces! Key Dental has variety of pre-screened and qualified specialists such as orthodontists, periodontists, prosthodontists, maxillofacial specialists, endodontists and oral surgeons for

all

of your dental care needs.
Keep Your Dentist. Skip the aggravation of having to find a new dentist. Your existing practitioner may participate in Key individual dental plans! Search now.
All you need to do to particulate in Key individual dental plans is apply online for a one-time fee of $19, choose the Individual Plan, and decide whether you'd like to pay an affordable rate of $149 for the entire year or a low-cost monthly fee of $24 – whichever suits your lifestyle. Monthly plans require a minimum one-year contract, while multi-year commitments are offered at a reduced price. No matter what your dentist would normally charge for a procedure, with a discount plan, you pay the dollar amount listed in the fee schedule.
Take advantage of affordable individual dental plans from Key Dental today. Please contact one of our friendly customer care representatives at (800) 539-4550 or join online now!