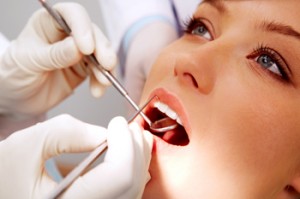 Have you or a loved one suffered with oral pain due to lack of dental insurance? With no waiting, Key Dental enables you to visit a qualified dentist right away – even on the same day you apply for the plan. This is especially important if you have an immediate need to see a general dentist due to an emergency, or require a specialist for lengthy, in-depth treatment. Key Dental invites you to take advantage of our flexible policies with no waiting. Dental insurance may be more widely known, but a Key Discount Dental Plan offers from 20%-60% off all services — and everyone is accepted!
With dental insurance, no waiting may or may not be a possibility. At times, clearance for certain procedures is needed. Key Discount Dental Plan is different because it's not dental insurance. Members can see a qualified dentist right away. There are no forms, exclusions or limits on use. Everyone is accepted, so you and your family can reap the benefits of peak oral health, straight teeth and a sparkling smile without hassle.
Aside from no waiting, dental insurance may not offer monthly and yearly plan options. Key Dental Plan invites you to simply select one of three plans that best suits your budget and lifestyle.
Key Dental is Different than Dental Insurance — With No Waiting!
See a qualified professional without waiting weeks or months. You'll also benefit from significant savings on nearly all dental procedures with a variety of specialists such as pediatric dentists, orthodontists, periodontists, prosthodontists, maxillofacial specialists, endodontists and oral surgeons.
In California, Florida, Texas and all over the United States, Key Dental Plan is different than dental insurance. With no waiting enjoy access to an expansive network of professional dental specialists who participate. Your existing dentist may even already participate!
There's no need to stress if you don't have dental insurance. With no waiting join the Key Dental Plan today! Simply select the plan that is right for you or contact one of our friendly customer care representatives at (800) 539-4550.