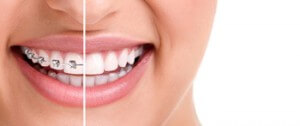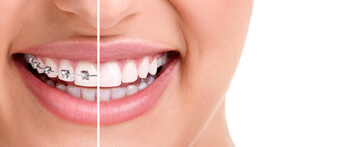 Braces aren't just for kids anymore. These days they are widely accepted for adults. Dental insurance for braces may not be available, causing many grownups to put them off because of the expense. This unfairly leaves many individuals with crowded teeth, overbites, underbites and even jaw disorders, which can negatively affect dental health and confidence levels. Not correcting these issues can even lead to greater problems down the road, such as biting and speaking problems, headaches, tooth decay, gum disease and more.
Although dental insurance for braces for adults may not be an option, you may need braces for the first – or even second – time. And even if you've had them as a child, adult teeth can shift, particularly if you don't wear a retainer each night.
It can be discouraging if you're not on dental insurance for braces. For adults, the cost can be between $1,800 and $6,500 to correct the positioning of the teeth, depending on the depth and length of treatment. If you choose non-metal or lingual braces, the total bill can be higher. Fortunately, there is an affordable answer!
Key Discount Dental Plan Provides The Answer
When it comes time to see an orthodontist, it's important to get the best treatment and at the most affordable price. With Key Dental's alternative to dental insurance for braces, adults will receive a 20% discount on all orthodontic costs, such as braces and retainers. It's that simple.
Applying in Key Dental provides immediate access to a membership ID number and great savings. And you can be confident when you register, because Key Discount Dental Plan is backed by the highest Better Business Bureau (BBB) rating available, scores of positive feedback from satisfied members, and a 30-day money back guarantee.
Thousands of adults in Wisconsin, Wyoming and across the United States have chosen Key Dental as an alternative to dental insurance for braces. For adults in particular, it's also important to be able to choose enjoy any participating provider instead of being tied to one office location or orthodontist. Key Dental gives you this freedom.
For adults, dental insurance for braces can be out of reach. With Key Dental, everyone is accepted! You deserve to be confident in your smile in your personal and professional life. Please apply via our registration form, or call one of our knowledgeable and friendly customer service representatives at (800) 539-4550.